The 2021 International Organic Awards
10/01/2021
Millésime Chocolat's know-how has once again been recognized internationally and sees 4 of these tablets awarded at the International Organic Awards 2021 in London.
"It is always a great pride to see our award-winning chocolate bars. This is real recognition for the entire team, which strives every day to make Millésime Chocolat a brand and products of excellence. For us, this is a great way to end this special year, " said Jean-Christophe Hubert, artisan chocolatier and founder of Millésime Chocolat.
Four award-winning Millésime Chocolat bars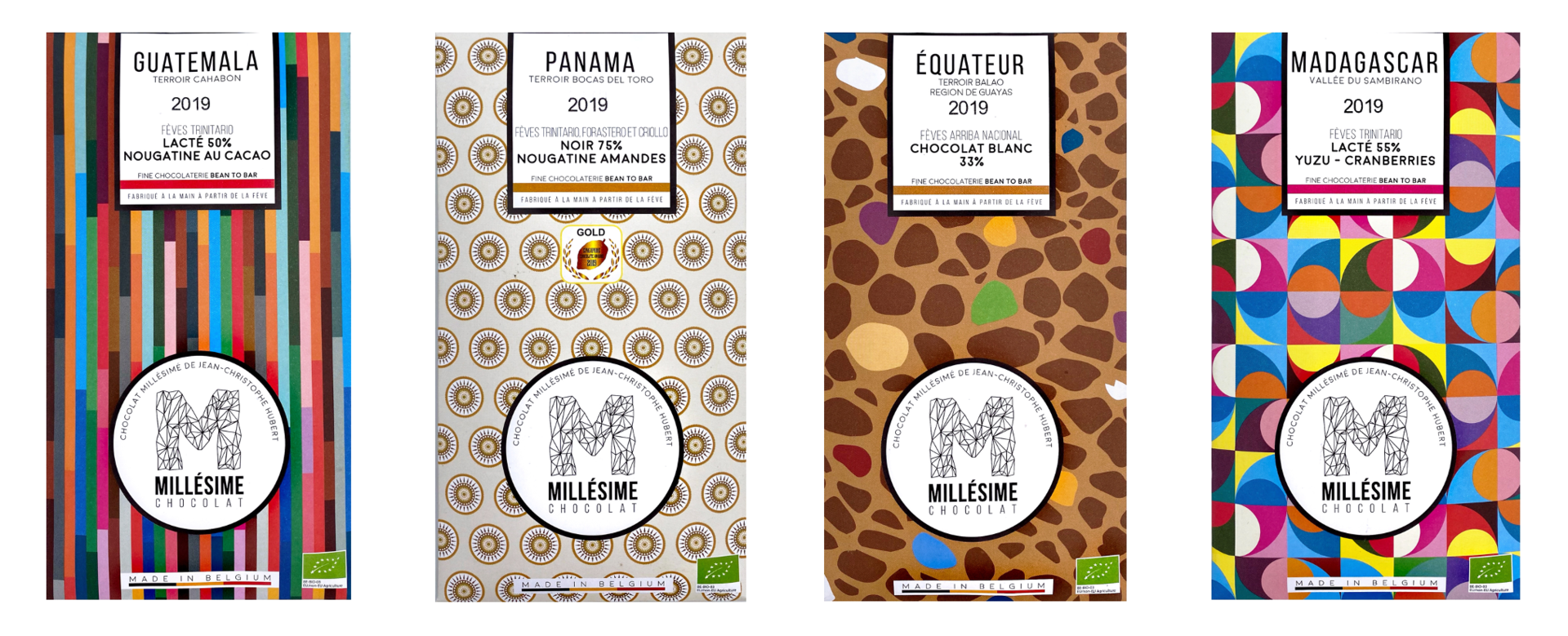 The Guatemala Lacté 50% Cocoa Nougatine 2019 and the Black Panama 75% Almond Nougatine 2019 bars received the gold medal. As for the tablets, Equateur Blanc 33% 2019 and Madagascar Lacté 55% Yuzu Cranberries 2019, they were awarded the silver medal in the same competition.